Station des Rousses resort: discover the Espace des Mondes Polaires Polar Centre
Offering an "ice floe" skating rink, a museum with unique collections and a restaurant, the Espace des Mondes Polaires gives visitors a fully immersive experience of the Arctic and Antarctic regions.
A wide range of facilities and activities are on offer, allowing everyone to explore, have fun and eat in an exceptional and beautifully designed setting.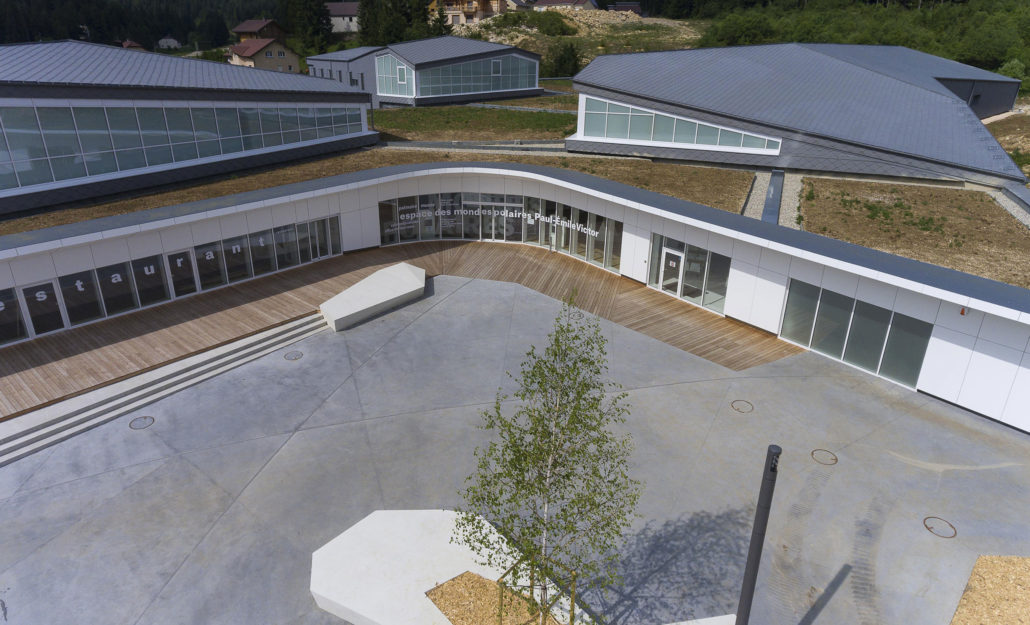 Like an isolated polar expedition base, the building of the Espace des Mondes Polaires aims to be energy self-sufficient and have a limited impact on the environment. Jura architects Gilles Reichardt and Gilles Ferreux designed the building. They adopted an environmentally responsible and bioclimatic construction approach, ensuring that the project would fit perfectly into the centre of the typical Jura village of Prémanon.
A leading resource dedicated to the Arctic and Antarctic regions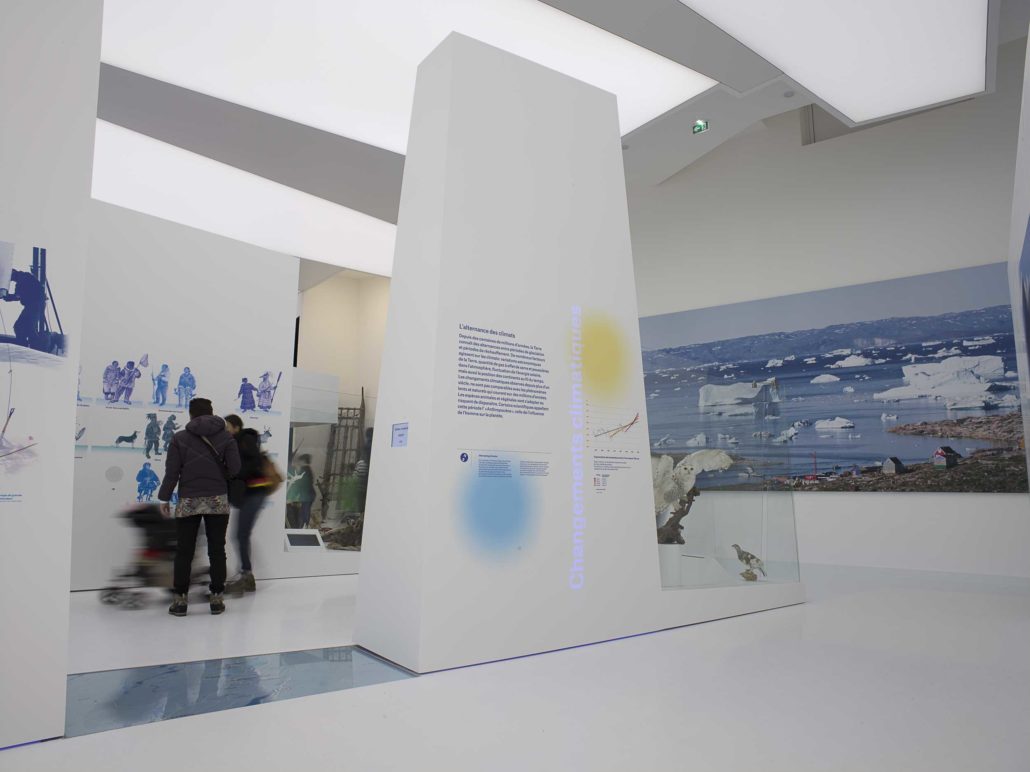 Snowy wastes, polar bears, penguins, scientific expeditions… So near and yet so far, the Arctic and Antarctic evoke particular images, legends and thoughts in each of us.
Immersed in the ice floes and surrounded by stunning landscapes, visitors to the Espace des Mondes Polaires museum are invited on a unique journey that will call on all their senses.
The curation of the exhibits and a large collection of ethnographic objects brought back by Paul-Émile Victor allow visitors to follow in the footsteps of the famous explorer: kayaks, clothing, harpoons, toys and recorded songs are displayed throughout the exhibition.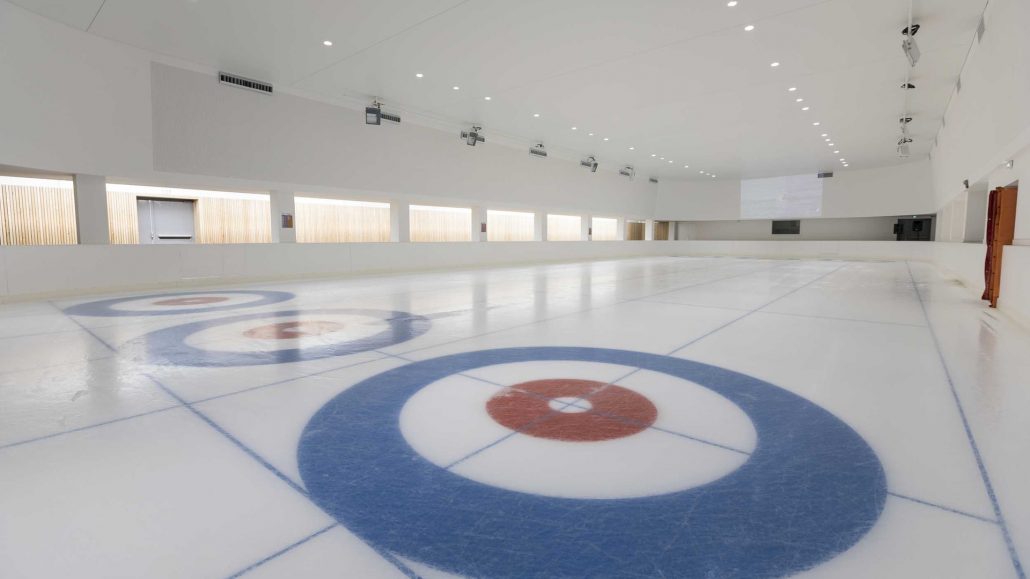 Facilities and activities