A meeting and screening room in the Jura
An integral part of your journey through the museum, the auditorium is the perfect complement to a visit, with several films screened here each day.
With seating for 83 people and a space for disabled visitors, the auditorium also hosts key museum events such as the Polar Film Festival, Polar Book Week and various activities and talks.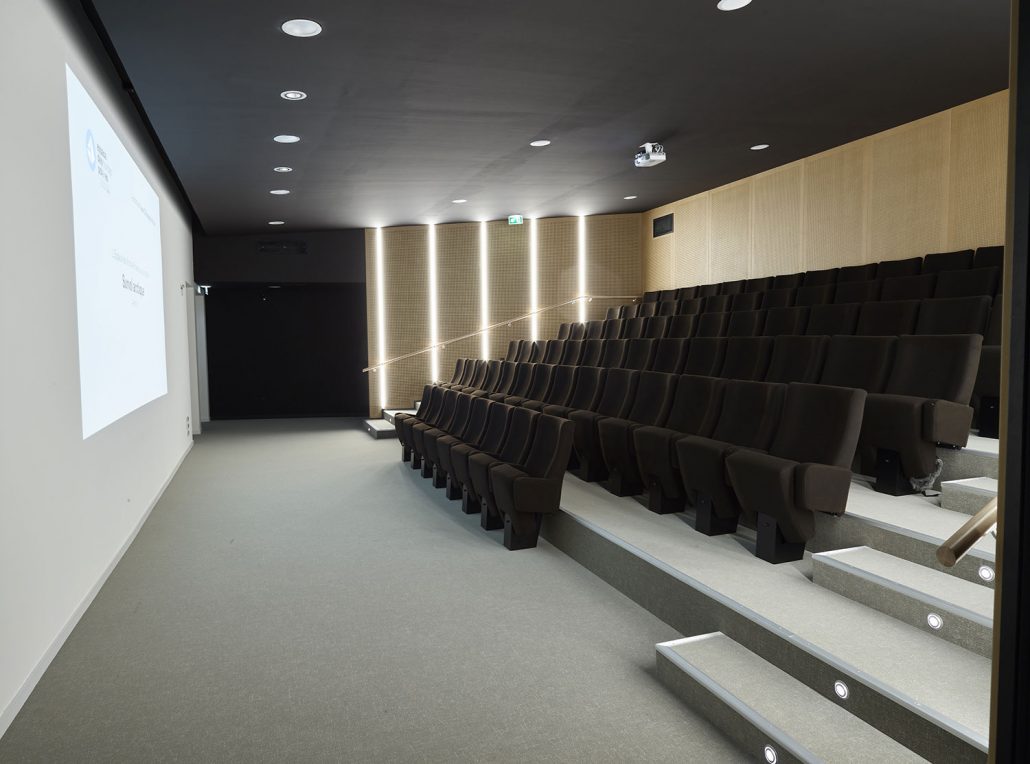 Talks
The Espace des Mondes Polaires organises a series of talks entitled "L'Espace d'un instant" in which speakers share their knowledge and explore contemporary issues related to the Arctic and Antarctic regions. The series consists of 8 meetings hosted by museum staff, scientists and environmental specialists.
The Espace des Mondes Polaires auditorium can also be hired for business events (meetings, AGMs and seminars).