The picnic room: a comfortable space for a picnic break
Prices:
– free to use for holders of a valid snowshoe or ski pass, or a ticket to the museum;
– Individuals: €2 for adults and €1.10 for children;
– Groups: €1.40 for adults and €0.80 for children.
Size: 36 seats.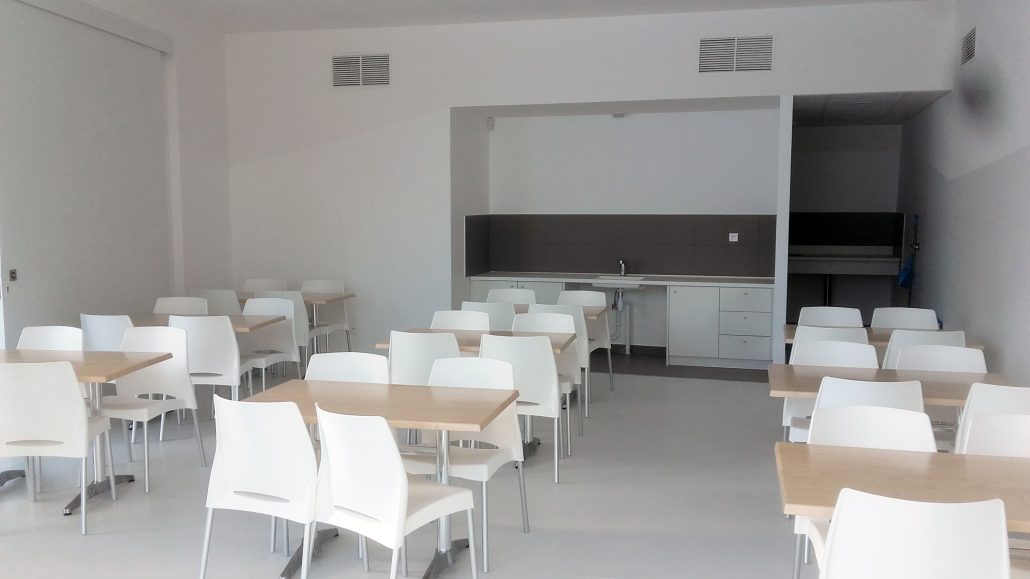 As in all picnic rooms in the  Station des Rousses resort, tables and chairs are provided. A buggy area is available and various facilities and services can be accessed during museum opening hours: shop, information point, etc.
Private hire of the picnic room at the Espace des Mondes Polaires
The picnic room can be hired for business events (seminars, meetings, etc.):
half-day hire: €75
full-day hire: €120
The room can be used free of charge by local organisations (Prémanon and Station des Rousses), in compliance with certain conditions.
Bookings and additional information: +33 (0)3.39.50.80.20, contact form or contact@espacedesmondespolaires.org