Skating rink practical information
This page contains information on prices, opening times, access and services of the skating rink at the Espace des Mondes Polaires.
Please note: gloves and socks are mandatory for all skaters.
At busy times, access to the ice rink may be limited. In order to ensure compliance with safety regulations, the Espace des Mondes Polaires reserves the right to stop selling tickets and set up a queuing system. The sale of Museum + Skating Rink combined tickets may also be suspended in order to control numbers and guarantee the comfort of all visitors.
For the same reasons, the Espace des Mondes Polaires does not sell combined tickets during the Christmas and February holidays. Thank you for your understanding.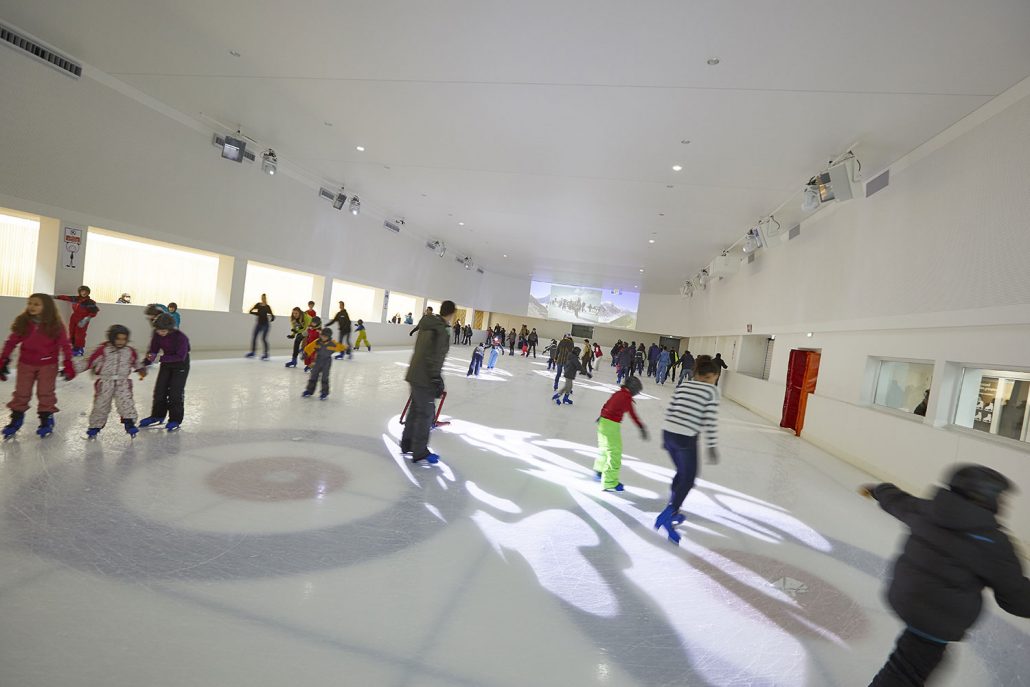 Prices
See all Prémanon skating rink prices: concession rates, prices for children, groups, families and students, passes and packages – all offered with great discounts!
Opening hours
Whether for the school holidays, public holidays, low season or high season, find all opening times for the Espace des Mondes Polaires skating rink.
Access
Getting to the Prémanon skating rink: see information on how to get to the rink by car, train and bus, parking, etc.